1138 – Popular Diner – NOW ONLY $199,000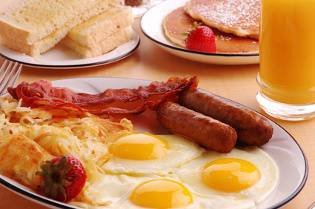 CLICK HERE TO DOWNLOAD INFORMATION SHEET

This is a long-established restaurant. The interior and exterior of the building were completely re-built in 2014 after the flood. They have many regulars as well as guests from Okotoks, Calgary and the surrounding trading areas. Great breakfast crowd and it's packed for lunch. Start to make money from Day 1!
Sales: Gross sales: $450,000 on average per year
Size in sq. ft. 1,650 sq. ft.
No. of Seats: 54 plus 3 barstools
Number of parking stalls: Lots of parking
Financing: Treat as clear title
Style of cuisine: Casual dining; diner menu with comfort food; hearty breakfasts
Customer Demographics: Wide range of ages; business people; locals; lots of regulars; out of town visitors
Type of service: Table
Hours of operation:
9 am – 3 pm; 7 days a week
Number of employees: 13 – mixed full-time and part-time plus owners
Leasing information:
Rate per sq. ft. Gross monthly rent approx. $3,200 which includes rent, CAM and GST.
C.A.M. Included in above monthly amount
Lease Term: 2 years Option periods: One 5-year option
Deposit held by Lessor: Nil