1132 – Jonas Restaurant & Bar – ONLY $49,900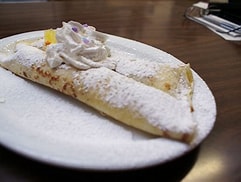 CLICK HERE TO DOWNLOAD INFORMATION SHEET

 Jonas Restaurant & Bar is a small, well-located restaurant in Calgary's west end. It has a great rent structure as it includes water, sewer and heating with a very reasonable base rent.
Comes with full kitchen including canopy. It has both male & female washrooms. It has been in this same location for nearly 24 years. Presently they specialize in Hungarian food and it's fully licensed. Please note they have just introduced take-out only service with no indoor dining.
The concept could be changed to anything a new owner wishes with the exception of fried chicken (already in the building).
The restaurant is surrounded by many apartments and condos. Great for pick-up and delivery service!
Sales: Gross sales: Average sales $30,000 per month
Size in sq. ft. 1,220 sq. ft.
No. of Seats: 44
Number of parking stalls: 2 @ $150 each per month
Financing: Treat as clear title
Style of cuisine: Hungarian food
Customer Demographics: Wide range of ages; many locals in surrounding apartments and condos
Type of service: Just started take-out sales only.
Hours of operation:
Tuesday – Saturday 4 pm – 8 pm
Number of employees: 1 plus owner
Leasing information:
Rate per sq. ft. $30.49 per sq. ft. or $3,100 per month  which includes rent, CAM, GST and some utilities.
C.A.M. Included in above monthly amount.   Gas and electricity are separately metered.
Lease Term: Goes to Dec. 31, 2023            Option periods: To be verified
Deposit held by Lessor:  $1,258