1130 – Coffee Shop in Great Location – NOW $399,000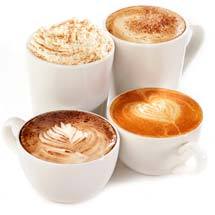 CLICK HERE TO DOWNLOAD INFORMATION SHEET

This is a very well-located cafe in the heart of a very popular, trendy area. The premises feature an open plan with unique, upscale décor. The concept can be kept "as is" or changed as a new owner wishes.  
Sales: Gross sales: $95,000 per month, pre-covid: presently $30,000 – $35,000 per month
Size in sq. ft. 3,473 sq. ft.
No. of Seats: 180
Number of parking stalls: One dedicated stall in the rear
Financing: Treat as clear title
Style of cuisine: Cafe with beverages and French-inspired baked goods. Features locally grown, organic produce. Specializing in breakfast and lunch.
Customer Demographics: Wide range of ages; business people; locals; lots of regulars; students; walk-by traffic.
Type of service: Table
Hours of operation:
8 am – 7 pm; seven days a week
Number of employees:  5 – mixed full-time and part-time
Leasing information:
Rate per sq. ft. . $19,549 per month which includes rent, CAM and GST.
C.A.M. Included in above monthly amount
Lease Term: 5 years left             Option periods: Two 5-year options
Deposit held by Lessor: 2 months