1111 – Indian Cuisine – $119,500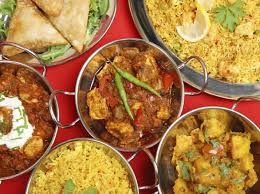 CLICK HERE TO DOWNLOAD INFORMATION SHEET

This is a free-standing converted house serving East Indian food on a take-out and delivery basis only. A new owner could have dine-in and patio seating if desired. Photos are available. Very well-equipped with full kitchen and basement storage. Great Landlord and rent!
Sales: Gross sales: $250,000 per year
Size in sq. ft. 1,100 sq. ft.
No. of Seats: 32 inside and 32 outside
Number of parking stalls: 10
Financing: Treat as clear title
Style of cuisine: Take-out and delivery only, by Vendor's choice.
Customer Demographics: Heavily patronized by locals on a regular basis
Type of service: Table
Hours of operation:
4 pm – 9 pm
Number of employees: 2 owners and part-time, if required
Leasing information:
Rate per sq. ft. March 1, 2022 – February 28, 2025 it's $3,195 per month plus GST.
C.A.M. Included in above monthly amount
Lease Term: Expires February 28, 2025            Option periods: One 5-year option
Deposit held by Lessor: Nil

Print This Listing