1105 – South End Pub with 3 VLTs – $399,000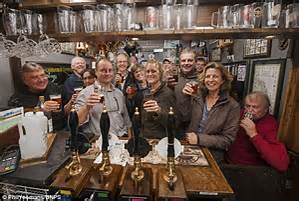 CLICK HERE TO DOWNLOAD INFORMATION SHEET

      This is a newly re-branded pub which is continuing the success of a well-known pub previously in the space. The location provides very high traffic and exposure by the door. Well-priced and a low lease rate for the area! Comes with 3 VLTs. The facility is fully-equipped and in great shape – ready for a new operator!
Sales: Gross sales: $1.2M projected per year
Size in sq. ft. 4,617 sq. ft.
No. of Seats: 178 plus 70 on patio
Number of parking stalls: Lots of parking in shopping center lot
Financing: Treat as clear title
Style of cuisine: Pub foods and snacks; full menu
Customer Demographics: Wide range of ages; locals; lots of regulars; hotel guests
Type of service: Table
Hours of operation:
11 am – 2 am
Number of employees: 12 to 15 – mixed full-time and part-time
Leasing information:
Rate per sq. ft. $22 per sq. ft. for years 1 and 2; $26 for years 3 & 4; $27 for years 5 & 6; $28 for years 7 & 8; $29 for years 9 & 10.
Gross monthly rent approx. $16,000 which includes rent, CAM and GST.
C.A.M. Included in above monthly amount (Op costs $7.29 per sq. ft. and taxes $9.31 per sq. ft.)
Lease Term: New 10-year Lease           Option periods: Two 5-year options
Deposit held by Lessor: 1 month

Print This Listing