# 1080 Butcher Shop & Bistro – $325,000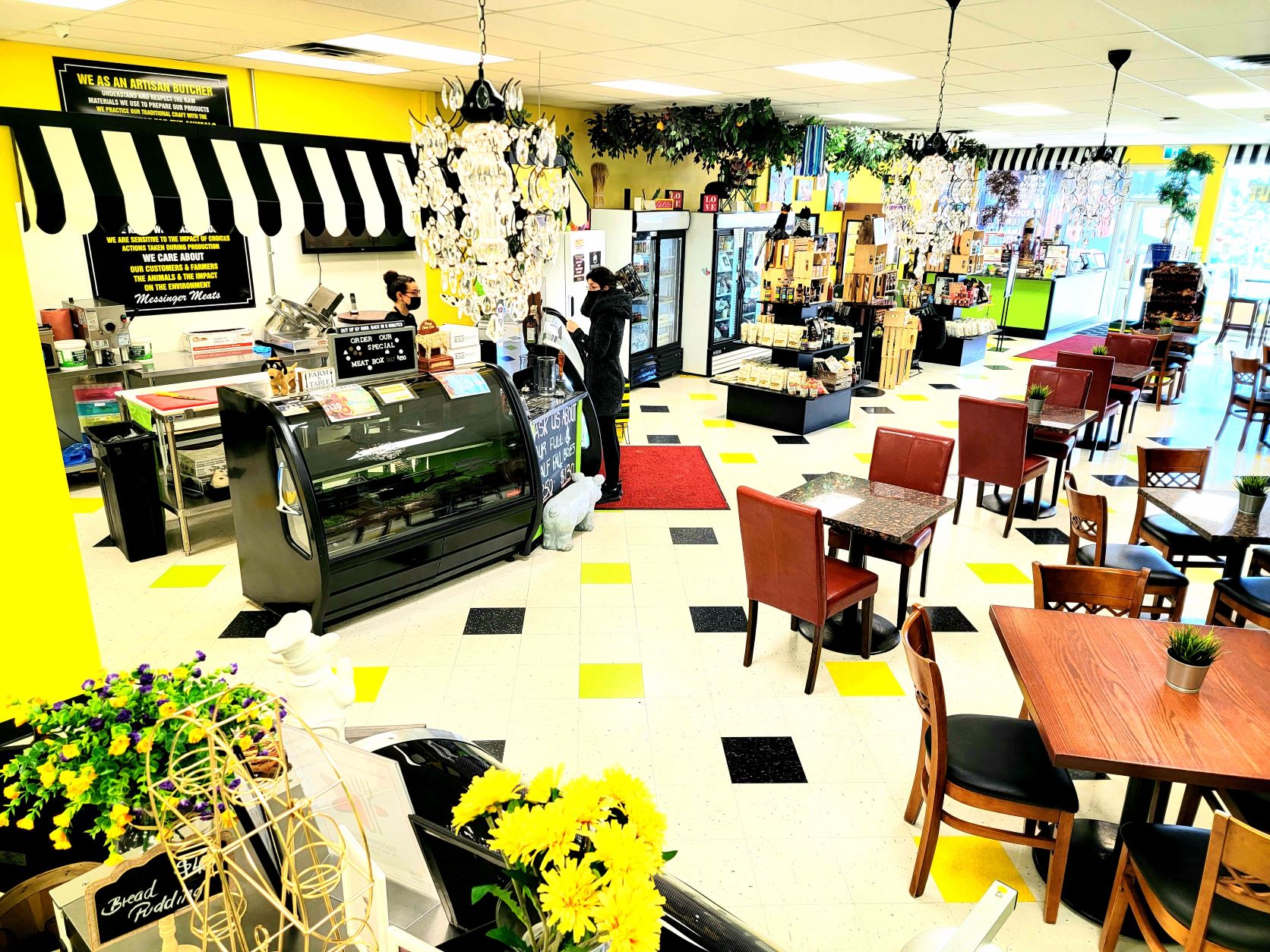 CLICK HERE TO DOWNLOAD INFORMATION SHEET

This is a one-of-a-kind butcher shop with a Bistro in Red Deer. They are known for the artisan, fresh, high quality meat and take-out "ready to eat meals" in the shop. Well patronized by locals and from a very large trading area. Large contact list of customers on a loyalty program. A new owner could continue to source the same high quality meat as the present owner. Huge growth opportunity by offering breakfast, lunch, Happy Hour and party service (catering)!
Please note that some personal furniture items, the name and signage are excluded along with the Social Media.
Sales: Gross sales: $801,000 per year
Size in sq. ft. 3,636 sq. ft.
No. of Seats: 100
Number of parking stalls: First-come, first-served basis; lots of parking in shopping center lot
Financing: Treat as clear title
Style of cuisine: European food featuring high-quality specialty meats
Customer Demographics: Locals and also serves a trading area of 80,000; many regulars; great contact list
Type of service: Counter
Hours of operation:
6 days a week; closed on Sundays
Daily 9 am – 5 pm except Friday 9 am – 6 pm
Number of employees: 3 plus owners
Leasing information:
Rate per sq. ft. Gross monthly rent  $9,495.51 which includes rent, CAM and GST.
C.A.M. $5.41 per sq. ft. and included in above monthly amount
Lease Term: 1 year left of a 5-year term             Option periods: One 5-year option
Deposit held by Lessor: $8,000

Print This Listing