# 1066 – Popular Diner in Kensington – $89,900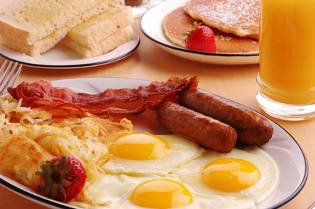 CLICK HERE TO DOWNLOAD INFORMATION SHEET

This is a popular diner featuring breakfast & lunch and located in the very popular community of Kensington. Comes with a fully equipped kitchen. Concept can be kept the same or changed to a new owner's choice. A liquor licence could be applied for if desired.
Sales: Gross sales: 2018 – $240,000; 2019 – $220,000
Size in sq. ft. 1,250 sq. ft.
No. of Seats: 48 plus 20 on patio
Number of parking stalls: First-come, first-served in parking lot
Financing: Treat as clear title
Style of cuisine: Featuring breakfast and lunch
Customer Demographics: Locals from apartments and condos; business people in area; loyal clientele
Type of service: Table
Hours of operation:
8 am – 2 pm;  7 days a week
Number of employees: 2 in kitchen; 1 front of house; 1 part-time
Leasing information:
Rate per sq. ft. $5,700 gross monthly which includes rent, CAM and GST.
C.A.M. Included in above monthly amount
Lease Term:  Goes to July 2026             Option periods: One 5-year option
Deposit held by Lessor:  $20,000