# 1064 Very Popular & Profitable Deli – $424,900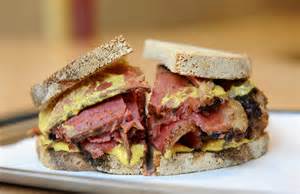 CLICK HERE TO DOWNLOAD INFORMATION SHEET

     This is a very popular and profitable business featuring deli meats., Pies, poutine and lots of  bakery goods. For only being open limited hours, their sales are very impressive! During Covid they haven't had any indoor seating and have specialized in take-out and delivery. The owner is willing to train a new buyer. Did I mention it was PROFITABLE??!!
Sales: Gross sales: For a 12-month period sales were $1.3M
Size in sq. ft. 1,700 sq. ft.
No. of Seats: 20
Number of parking stalls: First-come, first-served in strip shopping centre lot
Financing: Treat as clear title
Style of cuisine:  Deli meats; poutine; great bakery items
Customer Demographics: Lots of regulars
Type of service:  Counter
Hours of operation:
4 days a week – Thursday through Sunday
Number of employees: 10 including plus 2 owners  – mixed full-time and part-time
Leasing information:
Rate per sq. ft. $4,465.07gross monthly rent
C.A.M. Included in above monthly amount
Lease Term:  4 years left             Option periods: Three 5-year options
Deposit held by Lessor: 1 month

Print This Listing