995 – The Hub Cafe & Wine Bar, Cochrane – $99,000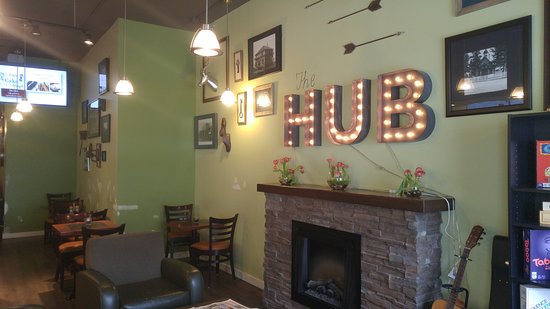 CLICK HERE TO DOWNLOAD INFORMATION SHEET

     This is a delightful café and wine bar in a new district in Cochrane called Sunset Ridge. The neighborhood is "on the grow" and the business will benefit as a result! Great place to meet your neighbors, connect and relax. Enjoy breakfast or lunch as well as night time appetizers with a glass of wine! They offer music nights and open mic as well as offering a number of board games for patrons' enjoyment! They also offer strong WiFi and lots of plug-ins for those who like to work while enjoying a beverage and a snack!
Sales: Gross sales: $15,000 – $18,000 per month
Size in sq. ft. 1,547 sq. ft.
No. of Seats: 44 plus 4 – 6 outside
Number of parking stalls: First-come, first-served in shopping center lot
Financing: Treat as clear title
Style of cuisine: Coffee and other beverages; baked goods; soups and sandwiches; wine bar
Customer Demographics: Wide range of ages; lots of regulars; Brits
Type of service: Counter
Hours of operation:
Monday to Friday 7 am – 9 pm; Weekends 8 am – 5 pm
Number of employees: Owner plus 2 part-time
Leasing information:
Rate per sq. ft. $1,500 per month for base rent.
C.A.M. $7.35 per sq. ft.
Lease Term: 2.5 years left             Option periods: One 5-year option
Deposit held by Lessor: To be verified

Print This Listing