987 – Water's Edge Pub, Priddis – $169,900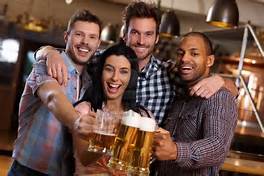 CLICK HERE TO DOWNLOAD INFORMATION SHEET
This is a delightful country pub and restaurant which is well-    known for their Sunday brunch! Family oriented and very well- patronized by locals and travelers alike. Live music events and paint nights are popular. Great community!
Sales: Gross sales: $683,000 per year
Size in sq. ft. 3,300 sq. ft.
No. of Seats: 63 in the pub; 30 in the restaurant; 12 on the patio
Number of parking stalls: Lots of parking
Financing: Treat as clear title
Style of cuisine: Casual dining; pub food; baked goods and beverages in restaurant side
Customer Demographics: Locals; tourists; older crowd 20's to 60's; lots of regulars
Type of service: Table
Hours of operation:
Café; 7 am – 4 pm on weekdays; 9 am – 4 pm on weekends
Pub; 11:30 am – 8 pm on Sundays; 11:30 am – 11 pm Mon. to  Thurs.; Friday & Saturdays 11:30 am – close
Number of employees: 12 – with 2 full-time and 10 part-time
Leasing information:
Rate per sq. ft. $19.95 per sq. ft. or $5,487.66 per month
C.A.M. Included in above monthly amount
Lease Term: Expires May 2020            Option periods: One 5-year option
Deposit held by Lessor: 1 month

Print This Listing