970 – Tea House & Retail Store – $74,900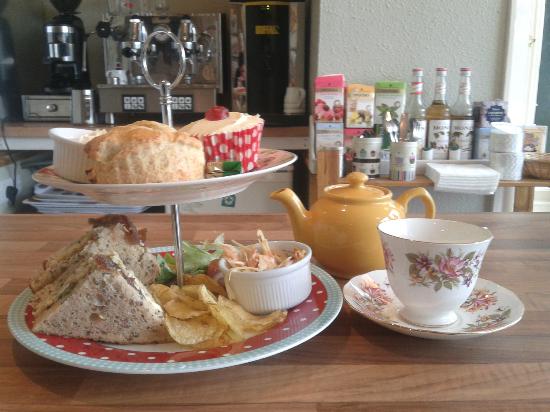 CLICK HERE TO DOWNLOAD INFORMATION SHEET

This is a tea house and retail store featuring teas and accessories from all over the world. The store exudes relaxation and comfort! Whether you visit to enjoy a cup of tea or to purchase any of their products, you will be delighted by this quaint tea house.                                                           
A new owner could change it from a tea house as this location in the center of a very trendy area is ideal for many concepts!
Sales: Gross sales: $200,000 per year (average $15,000 per month)
Size in sq. ft. 770 sq. ft. up and 784 sq. ft. downstairs
No. of Seats: 30 plus patio
Number of parking stalls: 10 plus on-street
Financing: Treat as clear title
Style of cuisine: Teas and other beverages; sandwiches; baked goods
Customer Demographics: Wide range of ages; business people; millennials to 80 year olds!
Type of service: Counter
Hours of operation:
10 am – 9 pm; 7 days a week
Number of employees: 6 with 2 full-time and 4 part-time
Leasing information:
Rate per sq. ft. $2,300 up and $980 down; gross monthly rent approx. $3,800 which includes rent, CAM and GST.
C.A.M. Included in above monthly amount
Lease Term: 2.5 years left             Option periods: One 5-year option
Deposit held by Lessor: 2 months

Print This Listing