966 – East Indian Buffet & Catering – REDUCED TO $64,900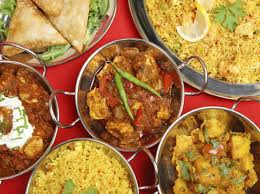 CLICK HERE TO DOWNLOAD INFORMATION SHEET

This is a popular East Indian Buffet in a high traffic industrial area. They also do lots of catering for their clients. The kitchen is very large with more-than-ample prep, refrigeration and storage so it's ideal for catering, as well as running the restaurant. Business could be enhance with the serving of alcohol if a new owner wished. Priced well below replacement value!
Sales: Gross sales: $400 – $500 per day
Size in sq. ft. 2,373 sq. ft.
No. of Seats: Licensed for 44; actual slightly higher
Number of parking stalls: Lots of parking
Financing: Treat as clear title
Style of cuisine: Casual dining; East Indian Buffet
Customer Demographics: Wide range of ages; locals; lots of regulars; mainly East Indian & Pakistani
Type of service: Buffet
Hours of operation:
11 am – 3 pm for lunch then 6 pm – 9 pm for dinner on weekdays
11 am – 10 pm on Friday and Saturday
Noon – 9 pm on Sunday
Number of employees: To be confirmed
Leasing information:
Rate per sq. ft. $12 per sq. ft.; gross monthly rent approx. $3,200 which includes rent, CAM and GST.
C.A.M. Included in above monthly amount ($4.40 per sq. ft.)
Lease Term: Goes to February 2019             Option periods: One 5-year option
Deposit held by Lessor: Nil

Print This Listing