963 – Neighborhood Pub with 4 VLTs – $198,000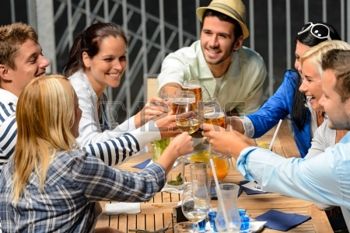 CLICK HERE TO DOWNLOAD INFORMATION SHEET

This is a busy neighborhood pub with both industrial and residential surroundings. Comes with 2 pizza ovens and 4 VLTs. There's lot of parking. Shopping center is being totally renovated and the pub is ready for the marketing ideas and energy of a new owner.
Sales: Gross sales: $55,000 per month for food and beverage; $4,000 – $5,000 per month from VLTs; $2,000 per month for pizza delivery
Size in sq. ft. 3,024 sq. ft.
No. of Seats: 59 plus 16 on patio
Number of parking stalls: Lots of parking in shopping center lot
Financing: Treat as clear title
Style of cuisine: Casual dining; pub food; pizza
Customer Demographics: Locals; lots of regulars; business people in area
Type of service: Table
Hours of operation:
11 am – midnight Monday to Saturday; Sundays 3 pm – 9 pm
Number of employees: 8 –  with half full-time and half part-time
Leasing information:
Rate per sq. ft.
$24 per sq. ft. until December 2018; $9,231 per month all included
$26 per sq. ft. until July 2023
C.A.M. I$11.50 per sq. ft. approx. Included in above monthly amount
Lease Term: Goes to December 2018 then then the next 5-year rate is pre-set
Option periods: One 5-year option to July 2028
Deposit held by Lessor: $25,000

Print This Listing