958 – Signature Pub – PRICE REDUCED TO $699,000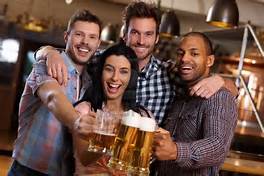 CLICK HERE TO DOWNLOAD INFORMATION SHEET

This gastro pub is located in the heart of one of Calgary's trendiest neighborhoods! This pub has one of the best and largest roof top patios in the City. Lots of new condos and apartments being built in the area. Population density will be increase dramatically. Very active BRZ with infrastructure plans to make the area even more spectacular in the next few years.
Sales: Gross sales: $900,000 for 6 months; ($1.8 projected for the year)
Size in sq. ft. 4,513 sq. ft. on main; plus 1,814 sq. ft. downstairs; plus very large roof top patio
No. of Seats: 190 seats plus 16 on street-side patio & 124 on roof top patio
Number of parking stalls: 3 dedicated stalls; plus first-come, first-served basis on-street
Financing: Treat as clear title
Style of cuisine: Casual dining
Customer Demographics: Visitors to trendy shopping area; business people; locals; lots of regulars
Type of service: Table
Hours of operation:
11 am – 1 am; 7 days a week
Number of employees: Approx. 15 now with 30 in the summer – mixed full-time and part-time. 5 – 6 in kitchen and 8 in front of house.
leasing information:
Rate per sq. ft.
Years 1 –   5 is   $215,000 per year
 Years 6 – 10 is   $230,000 per year
 Years 11 – 15 is $240,000 per year
  Years 15 – 20 is $260,000 per year
C.A.M. costs paid directly – not through Landlord
Lease Term: 20 years from August 22, 2014
Option periods: One 5-year option at market rate but not less than $270,000/year
Deposit held by Lessor: –  0 –

Print This Listing