938 – Popular Tea House & Restaurant – $49,900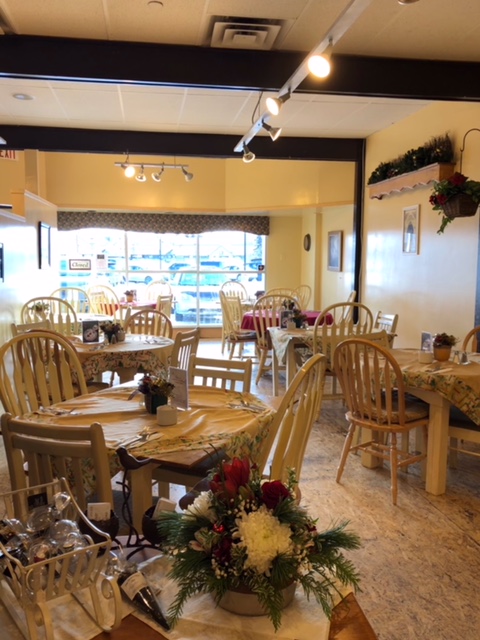 CLICK HERE TO DOWNLOAD INFORMATION SHEET

This is a well-known, award-winning and established tea house/restaurant in a very upscale area in the SW. Owners are ready to retire for health issues and need to sell quickly. Couldn't be replaced for the asking price. Concept can be changed. DON'T MISS THIS UNBELIEVABLE OPPORTUNITY TO BUY A BUSINESS IN ONE OF THE BEST LOCATIONS IN THE SOUTH!
TO SEE ACTUAL PHOTOS OF THIS TEA HOUSE, PLEASE COPY & PASTE THE LINK BELOW INTO YOUR BROWSER:
https://www.dropbox.com/sh/1ovns1rj9prqnz4/AABIEvRmbnHpXi5J4_oyERSla?dl=0
Sales: Gross sales: $600,000 per year (approx. $50,000 per month)
Size in sq. ft. 2,337 sq. ft.
No. of Seats: 70 (licensed for 102)
Number of parking stalls: First-come, first-served basis in shopping center
Financing: Treat as clear title
Style of cuisine: Casual dining; variety of breakfast dishes. Lunch they switch to quiche; soups; salad; sandwiches. The feature is the afternoon High Tea – best in the City and possibly the country! Wide array of pies and home made desserts!
Customer Demographics: Wide range of ages, couples, special events such as bridal showers, anniversaries, receptions and catering. Business people; locals; lots of women's lunches.
Type of service: Table
Hours of operation:
10 am – 5 pm; except Sunday which is 10 am – 4 pm
Number of employees: 19 – mostly part-time
Leasing information:
Rate per sq. ft. Gross monthly rent approx. $12,414 which includes rent, CAM and GST.
C.A.M. Included in above monthly amount
Lease Term: Renewal to 2018            Option periods: One 5-year option
Deposit held by Lessor: One month's basic rent.

Print This Listing