933 – SE Neighborhood Pub – $295,000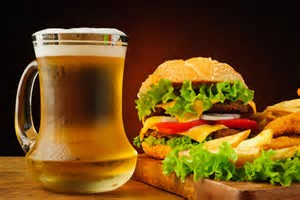 CLICK HERE TO DOWNLOAD INFORMATION SHEET

This is a fantastic neighborhood pub with high-end fixturing throughout. Great demographics in surrounding neighborhoods. Has a full kitchen; Cheers type bar; great stage and sound system; male and female washrooms; patio and 3 VLTs.
Sales: Gross sales: $800,000 – $900,000 per year
Size in sq. ft. 5,126 sq. ft.
No. of Seats: 170 seats plus 24 on patio
Number of parking stalls: Lots of parking in large shopping center lot
Financing: Treat as clear title
Style of cuisine: Casual dining
Customer Demographics: Locals from surrounding neighborhoods; lots of regulars; business people from shopping center and office building
Type of service: Table
Hours of operation:
11 am – close; 7 days a week
Number of employees: 12 – 14 – mixed full-time and part-time
Leasing information:
Rate per sq. ft. $18 per sq. ft. net or $7,689 per month
C.A.M. Approx. $14.07
Lease Term: 5 year term – goes to January 31, 2019
First 5-year option is $21 per sq. ft. net
Second 5-year option at fair market value
Option periods: Two 5-year options
Deposit held by Lessor:  $12,782 – to be verified

Print This Listing