921 – Indian Restaurant $139,900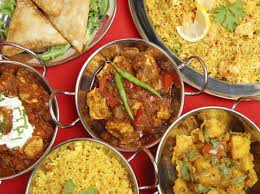 CLICK HERE TO DOWNLOAD INFORMATION SHEET

       This is a recently renovated fully-equipped restaurant in a well-located shopping strip in a growing community just outside Calgary. Very strong residential surroundings. Ideal to keep the Indian concept, as is, or the concept can be changed to a new owner's choice. Good rent and lots of parking. The restaurant is clean and has a very pleasant ambiance! Well-priced for what's included!
Sales: Gross sales: $30,000 per month
Size in sq. ft. 1,239  sq. ft.
No. of Seats: 42
Number of parking stalls: Lots of parking on a first-come, first-served basis
Financing: Treat as clear title
Style of cuisine: Casual dining with Indian cuisine; can be changed to a new owner's choice
Customer Demographics: Wide range of ages;  locals; drive-by customers
Type of service: Table
Hours of operation:
11 am – 9 pm; 7 days a week
Number of employees: 4 plus owner
Leasing information:
Rate per sq. ft. $4,065.47 gross monthly rent includes rent, CAM and GST.
C.A.M. Included in above monthly amount
Lease Term: 9.5 years left             Option periods: Two 5-year options
Deposit held by Lessor: $6,000

Print This Listing