914 – Large Pub & Sports Bar – $1,150,000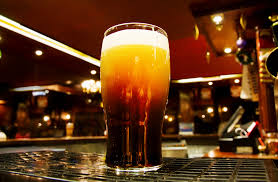 CLICK HERE TO DOWNLOAD INFORMATION SHEET

This facility is in excellent condition! The owner has just invested $1M+ into two patios with 4 fireplaces and TVs. Mega sports TV package. Please note that the name is not included in the sale.
Sales: Gross sales: $3M – $3.5M per year
Size in sq. ft. Very large facility – square footage to be confirmed
No. of Seats: Licensed for 900 but actual seats are 600 plus 200 seats on patio.
Number of parking stalls: First-come, first-served basis in shared parking lot.
Financing: Treat as clear title
Style of cuisine: Casual dining
Customer Demographics: Ages 18 – 80 with a concentration of 25 – 40 year old age group
Type of service: Table
Hours of operation:
11 am – close (usually 1 am) Sunday through Thursday;
11 am – 2 am on Friday and Saturday
Number of employees:  80 – mixed full-time and part-time
Leasing information:
Rate per sq. ft. $25.48 per sq. ft. or $33,673.84
C.A.M. $10.59 per sq. ft. or $13,969.14 per month
Lease Term: Goes to March 31, 2019
Option periods: One 5-year option at $26.50 per sq. ft. plus CPI adjustment (option period will have a demo clause)
Deposit held by Lessor: Nil

Print This Listing