910 – Popular Coffee Shop Franchise – $169,000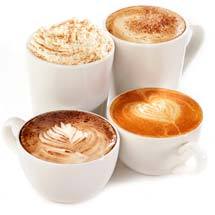 CLICK HERE TO DOWNLOAD INFORMATION SHEET

This Coffee House is located in a new building in the Beltline. In addition to the office workers in the tower, there are many residential condos and apartments in the area providing a built-in clientele. Shows very well. The owner has other business interests and has decided to sell this store. It's priced WELL below the cost of building a new café so don't miss this great opportunity.
Sales: Gross sales: $375,000 per year (has been as high as $500,000)
Size in sq. ft. 1,950 sq. ft.
No. of Seats: Licensed for 57; actual 42 plus 35 on patio
Number of parking stalls: 1 dedicated stall; plus on street
Financing: Treat as clear title
Style of cuisine: Coffee franchise full menu; soups; sandwiches; baked goods; beverages
Customer Demographics: Wide range of ages; business people in tower; locals from surrounding condos and apartments; walk-by traffic
Type of service: Counter
Hours of operation:
Monday through Friday  6 am – 6 pm
Saturday and Sunday 8 am – 5 pm
Number of employees: 2 full-time and 2 part-time
Leasing information:
Rate per sq. ft. $35 per sq. ft. OR $9,331.50 per month for rent, CAM and GST
C.A.M. Included in above monthly amount
Lease Term: 10 years commencing May 2011             Option periods: Two 5-year options
Deposit held by Lessor: Nil

Print This Listing