891 – NW Calgary Restaurant – $174,900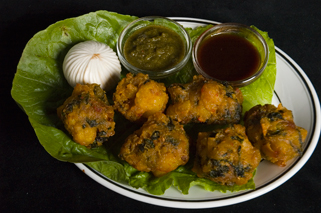 CLICK HERE TO DOWNLOAD INFORMATION SHEET

This is a full-service restaurant located in a busy office building in Royal Oak. The building houses a very active office of "Service Canada" which looks after EI, CPP, OAS and other government services. Lots of business from surrounding offices and shoppers in area. The restaurant is new, clean and shows very well. There's glass down two sides of the walls. Male & female washrooms. Could be converted to any other concept a new owner wishes to bring.     
Sales: Gross sales: $240,000 average per year
Size in sq. ft. 1,200 sq. ft.
No. of Seats: 35
Number of parking stalls: Lots of parking in large lot
Financing: Treat as clear title
Style of cuisine: Casual dining; East Indian Cuisine
Customer Demographics: Wide range of ages; business people; locals from surrounding neighborhoods
Type of service: Table
Hours of operation:
Monday to Saturday 10 am – 8 pm
Closed on Sundays
Number of employees: 3 – with two full-time and one part-time
Leasing information:
Rate per sq. ft. $4,800 per month which includes rent, CAM and GST.
C.A.M. Included in above monthly amount
Lease Term: 10 year lease with 7 years left             Option periods: One 5-year option
Deposit held by Lessor: To be confirmed

Print This Listing