879 – Neighborhood Pub – $369,000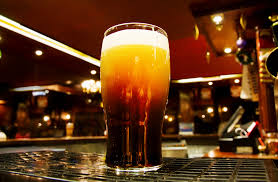 CLICK HERE TO DOWNLOAD INFORMATION SHEET

This is a very well-appointed neighborhood pub with lots of ambiance! It was built with old style Irish décor such as carved wood and a very dramatic hammered tin ceiling! Supported by lots of locals from the surrounding neighborhoods. Comes with 3 VLTs, a full kitchen, additional office and storage space. Just needs the energy and marketing ideas of a new owner!
Sales: Gross sales: $1,050,000 per year
Size in sq. ft. 4,310 sq. ft.
No. of Seats: 156 with 78 in pub and 78 in restaurant, plus 31 on patio
Number of parking stalls: Lots of parking
Financing: Treat as clear title
Style of cuisine: Pub food and take-out
Customer Demographics: Locals; lots of regulars
Type of service: Table
Hours of operation:
11:30 am – midnight on Monday – Thursday
11:30 am – 2 am on Friday
10:30 am – 2 am on Saturday
10:30 am – 11 pm on Sunday
Number of employees: 15 – with 2 full-time and 13 part-time
Leasing information:
Rate per sq. ft. $16,500 per month which includes rent, CAM and GST.
C.A.M. $12 but is included in above monthly amount
Lease Term: 7 years left             Option periods: One 5-year option
Deposit held by Lessor: $20,000

Print This Listing