# 845 – Beautiful Franchise Coffee Shop – BEST BUY OF THE YEAR AT $159,000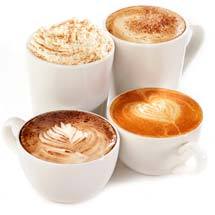 CLICK HERE TO DOWNLOAD INFORMATION SHEET

This is one of the most attractive and desirable suburban coffee shop locations in the City! It has a beautiful south-facing patio. Cost to build is many times what the owner is asking for. Needs a hands-on owner/operator as the present owner has another job. Lots of potential to grow the business and at an entry point of $249,.000 to buy the business, it's a fraction of buying a new franchise. Don't miss this great opportunity.
Sales: Gross sales: $525,000 – $550,000 per year
Size in sq. ft. 1,861 sq. ft. plus large patio
No. of Seats: 36 seats inside and 28 on patio
Number of parking stalls: Lots of parking in shopping center lot. First-come, first-served basis.
Financing: Treat as clear title
Style of cuisine: Casual coffee shop
Customer Demographics: Wide range of ages; business people; local residents in surrounding neighborhoods; lots of regulars
Type of service: Counter
Hours of operation:
Monday – Thursday 6 am – 9 pm
Friday 6 am – 8 pm
Saturday 7 am – 8 pm
Sunday 8 am – 8 pm
Number of employees: 10 – with 4 full-time and 6 part-time
Leasing information:
Rate per sq. ft. $42 per sq. ft.; gross monthly rent approx. $9,200 which includes rent, CAM and GST.
C.A.M. Included in above monthly amount
Lease Term: February 2010 – February 29, 2020             Option periods: Three 5-year options
Deposit held by Lessor: $6,835.50

Print This Listing