# 781 – Land, Building & Profitable Restaurant Business – $1,795,000 OR Business Only – now $399,000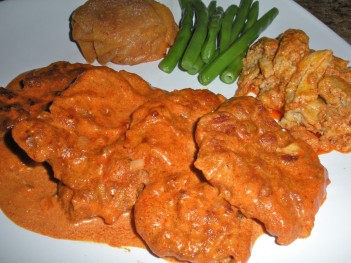 CLICK HERE TO DOWNLOAD INFORMATION SHEET

 Don't miss this stunning and immaculate restaurant facility on a main highway. The land, building and business are for sale. Great visibility and access. Very well-equipped kitchen which is thoroughly cleaned EVERY night! The business has been established for many years and is a favorite of both locals and tourists. The ambiance is warm and inviting. Bring your concept or continue the European cuisine it is well-known for. One of the most beautiful restaurants in town! Shows 10 out of 10. Vendor will consider selling the business only for $495,000 and entering into a Lease with a first-right-of-refusal for the Tenant to buy the land and building.
Sales: Gross sales: $1.3m – $1.6m per year Size in sq. ft. 6,500 sq. ft. No. of Seats:  Dining room has 90; Lounge has 40; Patio has 40Small banquet room/private party has 15; Large banquet room has 60 Number of parking stalls: Lots of parking surrounding the free-standing building Financing:  Possible mortgage assumption of approx. $500,000
Style of cuisine: Western and European Customer Demographics: Wide range of ages; business people; locals; service clubs; tourists Type of service: Table Hours of operation: Monday – closed: Tuesday to Friday 11:00 am – 2:30 pm for lunch; then 5:00 pm – 10 pm for dinner Saturday 5 pm – 10 pm and Sunday 5 pm – 9 pm Number of employees: 30 with 10 full-time and 20 part-time
Leasing information:
No lease as the land and building are for sale along with the business. Property Tax is approximately $25,000 per year Land size is .96 of an acre.

Print This Listing