# 610 Gorgeous Restaurant including Land & Bldg. in Medicine Hat – $995,000 for land, building & business or $150,000 for business only!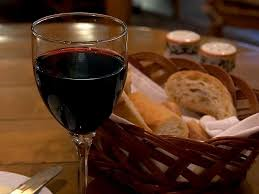 CLICK HERE TO DOWNLOAD INFORMATION SHEET

This is one of Medicine Hat's finest restaurants. It's located in a free-standing building just off Highway # 1 surrounded by two hotels. The building was completely re-built and renovated a few years ago. Most of the major kitchen equipment is 1 year old. They host a number of corporate and private functions in the lower level banquet room. This is a great opportunity for an owner/chef/operator to own the land, building and business of a first class quality restaurant. The space could be converted to professional offices such as doctor, dentist, architect, lawyer, engineer etc. as there's an abundance of parking surrounding the building. It's a pleasure to represent this beautiful building and very successful restaurant operation! Recent appraisal was completed for the land and building with a value of $840,000 with no consideration of the kitchen equipment, décor or goodwill of the business! The restaurant scores 5 out of 5 on all the major restaurant review websites such as Urban Spoon, Trip Advisor and Yelp! Don't miss this great opportunity! You can buy just the restaurant business for $150,000 – which is a steal – and lease the premises for $6,000 per month.
Sales: Gross sales:  $900,000 per year. Sales are actually for 11 months as they close each January.
Size in sq. ft. 3,810 sq. ft. on main and the same in the lower level
No. of Seats: 96 plus 44 in lounge and 100 in downstairs banquet room
Number of parking stalls: Lots of parking
Financing: Treat as clear title
Style of cuisine: Casual fine-dining and lounge
Customer Demographics: Professionals, business people; locals, guests from nearby hotels
Type of service: Table
Hours of operation:
5 pm – 10 pm; 6 days a week; closed on Sundays
Number of employees: 15
Leasing information:
No lease information as the purchase includes the land and building.

Print This Listing