# 1081 – Kitchen and Smoothie Bar at Gold's Gym – $79,000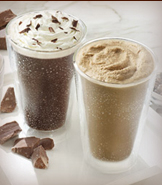 CLICK HERE TO DOWNLOAD INFORMATION SHEET

This food service is located in the Gold's Gym building.  Can  serve full meal menu, smoothies, protein drinks and bars, and snacks. Can sell protein powder. Previously the owners served chicken, beef and bison along with plant based foods. It comes with a  full kitchen with canopy and Hi-efficient commercial dishwasher. Presently closed so a new owner can  bring their own concept and menu. There are thousands of built-in-clientel in the form of gym  members. You can also cater to the general public as the building is open 24/7.
Please note that the owner is willing look at creative financing of 40% down and 60% carry for the right purchaser!
Sales: Gross sales: $300 – $500 per day
Size in sq. ft. 800 sq. ft.
No. of Seats: Seating nearby
Number of parking stalls: Lots of parking
Financing: Treat as clear title
Style of cuisine: Presently full meal menu, healthful drinks, snacks and protein powers. Design your own menu to suit clientele.
Customer Demographics: Locals; gym members (5,000 members)
Type of service: Counter
Hours of operation:
A new owner can decide the hours for the business.
Number of employees: As required
Leasing information:
Rate per sq. ft.  Gross monthly rent approx. $1,500 which includes all utilities
C.A.M. Included in above monthly amount
Lease Term: 5 years              Option periods:  Four term renewals
Deposit held by Lessor:  To be verified

Print This Listing