1027 – Country Hotel & Profitable Bar – Land, Bldg. & Business – $3,200,000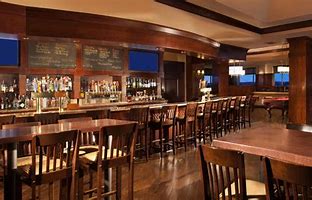 CLICK HERE TO DOWNLOAD INFORMATION SHEET

This is a delightful, extremely well maintained and very profitable country hotel and bar within commuting distance of Calgary. The facility had a $1,000,000 renovation to the entire complex with new HVAC, new boiler, new electrical, plumbing and roof. Completed building was "outsulated" with new siding and windows. Most recently, the roof has been replaced.
There are 2 kitchens – the main is an open kitchen on the bar side with fully equipped prep. Second kitchen is next to the loading dock. All kitchen equipment is owned by the Vendor. All new flooring, tables and bases, & chairs. New dance floor and stage, fireplace and conversation area. The washrooms have just been re-done. They have 6 satellite dishes, many TVs and an ATM. They have 9 VLTs. Hotel has 10 rooms which were recently renovated show extremely well. Large venue holds up to 750 people and special events are usually sold out. Must be seen to be appreciated.
Sales: Gross sales: $2M+ per year
Size in sq. ft. 17,428 sq. ft.
Land Area:  19,500 sq. ft.
Property Taxes: $15,650.34 for 2019
No. of Seats: 751
Number of parking stalls: First-come, first-served basis on-street
Financing: Treat as clear title
Style of cuisine: Full menu – great pub food
Customer Demographics: Wide range of ages; business people; locals; lots of regulars; travelers on highway; acreage owners. Special events are well-attended with people coming from Calgary.
Type of service: Table
Hours of operation:
10:30 am – close; 7 days a week
Number of employees: Approximately 30 +/- depending on the season
Leasing information:
No lease as the land and building are included in this sale.

Print This Listing