1022 – Restaurant on 17th Avenue SW – REDUCED TO $199,000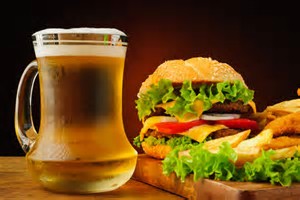 CLICK HERE TO DOWNLOAD INFORMATION SHEET

This is a well-located space with lots of parking on 17th Avenue SW. Concept can be changed or kept as-is. Comes with full-kitchen. There's additional space on the 2nd floor which could be used. Patio facing 17th Avenue. Good lease rate – especially for 17th Ave. SW!
Sales: Gross sales: $600,000 per year
Size in sq. ft. 4,500 sq. ft.
No. of Seats: Licensed for 92; actual 83
Number of parking stalls: Paved lot with 25 parking spaces
Financing: Treat as clear title
Style of cuisine: Casual dining; specializing in custom burgers; comfort food
Customer Demographics:  Diverse customer base; business people; locals; walk-by trafiic
Type of service: Table
Hours of operation:
Sunday to Wednesday 11 am – 9 pm
Thursday, Friday & Saturday 11 am – 11 pm
Number of employees: 12 – with 4 full-time and 8 part-time
Leasing information:
Rate per sq. ft. Gross monthly rent approx. $8,400 which includes rent, CAM and GST.
C.A.M. Included in above monthly amount
Lease Term: June 2021          Option periods: To be verified
Deposit held by Lessor: 6 months

Print This Listing