1003 – Immaculate Restaurant with Huge Patio – $139,900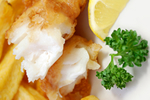 CLICK HERE TO DOWNLOAD INFORMATION SHEET

Location and Patio! This listing has it all!
A turnkey operation, you can walk in, add your menu and ideas and open for business.
Fully renovated detached bungalow with huge outdoor garden patio. Brand new kitchen, hood, extractor system and kitchen equipment, 3.5years ago. Brand new furnace, water tank, electric, tables and chairs and patio furniture. Everything is Immaculately clean and well kept.
Staff Parking for 6, detached Garage (with Freezers) and Large Shed (with cooler) for storage. Both are heated and insulated.
Competitive rent or option to purchase the land and building. Call today, don't miss out on this excellent opportunity.
Option to also purchase the Land and Building for $640,000 – BE YOUR OWN LANDLORD!!
Sales: Gross sales: $327,000 per year
Size in sq. ft. 1,100 sq. ft. of usable square footage plus a very large patio
No. of Seats: 24 inside and 24 outside
Number of parking stalls: 6 in back plus ample on-street
Financing: Treat as clear title
Style of cuisine: Casual dining; specializing in fish and chips
Customer Demographics: Wide range of ages; business people; locals; families; seniors
Type of service: Table
Hours of operation:
Tuesday – Sunday 11:30 am – 2 pm for lunch; then 4:30 pm – 8 pm for dinner
Number of employees: 11 – with 2 full-time and 9 part-time
Leasing information:
Rate per sq. ft. New 5-year lease to be negotiated
C.A.M. To be verified
Lease Term: 5 years              Option periods: One 5-year option
Deposit held by Lessor: To be determined

Print This Listing